Background and Expertise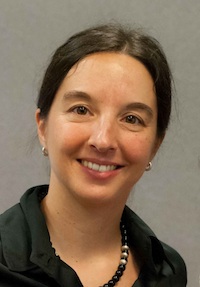 Ursina Teuscher has earned her doctoral degree (PhD) in psychology and a professional degree (MS) as a career counselor in Switzerland.
As a decision coach/consultant, she helps individuals and organizations think more creatively and systematically about their decisions, and achieve their goals.
Her expertise in decision-making includes the development, administration and evaluation of a decision training program for high school students in Switzerland, as well as teaching decision analysis and decision aiding techniques at high-school and university levels (advanced undergraduate and graduate classes) since 2001. Her pre- and post-doctoral research has focused on time perspective in decisions and life-transitions.
She is currently teaching decision making classes at Portland State University (PSU) and at the Small Business Development Center at Portland Community College (CLIMB PCC).
She has also participated in various consulting and educational projects, such as strategic planning for small businesses and non-profit organizations, and post-graduate training courses in decision aiding techniques for career counselors.
Publications by Ursina Teuscher